SUPPORT OUR OWN TORAH LEARNING ONLINE – AND OTHER WAYS OF SUPPORTING US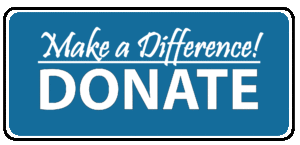 Friends – we need your help! Please support us by making a contribution to assist Torah study. Please donate to a Torah scholar or assist in donating Torah books. A Paypal button is supplied below this introduction for you to use to make a contribution- in any way you can…
For those who do not know, most of my income comes from activities on this site. I love studying Torah and I love teaching. Teaching does not cover my costs for living – and I therefore reach out to those who can help me to do so in whatever they can. I would love to continue my studies and my teaching. The costs of living continue going up, but my prices for the most part stay constant. I am still striving to be able to own my own home one day, but wonder if this will ever become a reality. Prices of renting continue to escalate at percentages that are impossible to keep up with even when earning a steady income. Please help me in any way you can so that I have the opportunity to continue my studies and teaching.
Can't Donate? Here are other ways you can help and get something for yourself too!
Our Torah Teaching – and on Subsidizing Lessons
Chessed Ve'Emet is involved in online Torah teaching to people around the world! On another note – while our fees are modest, different currencies convert our amounts to values relative to each country. Certain countries in the world – such as South Africa – pay almost 4 times the rate shown on our site (Shekels to Rands) which is a considerable sum for anyone! Due to this, when possible, we try to accommodate those living elsewhere to pay amounts that are affordable in their countries! As a result, we lose out on the income we could be making for our own country (Israel). We can only do this because there are donors out there – like yourself – who are prepared to subsidize a session making it affordable for those in need.
We ask you – here – if you are able to – to take a part in subsidizing the Shiurim we give. Your giving allows us to continue to teach others at a rate they can afford while we accept that money from donors who assist us. Our current rate for individual tutoring is ₪200 per hour. If you would like to assist in sponsoring one session (or breaking the amount over a subsidized amount over a few sessions) please make a donation to this amount. If you cannot afford this, please select an amount you can afford by clicking the arrow on the right side of the button below and choosing an acceptable amount.
Remember – your donation allows us to continue learning – and TEACHING Torah to those who would like to learn. You have the merit of supporting real Torah study – as the learning takes place!
DONATE TO A TORAH SCHOLAR – DONATE TO SUPPORT TORAH LEARNING AND TEACHING
THE SUCCESS OF THE JEWISH PEOPLE
The success of the Jewish people is balanced on account of a variety of "personality" types. As the Torah teaches with regards to the Four Species, there are some with smell (good deeds) but lack taste (Torah study), some with taste but lack smell, some with both, and some who lack both. But all four are needed for a Kosher "set".
While many succeed in the world of business, others are more inclined to the world of the study of Torah. Their days are spent involved in learning the Torah – and teaching it to others. The general Kollel system does not allow for the luxury of simply learning all day and night while being paid enough to support oneself. Sadly, those involved in full time learning may not be paid enough to cover their monthly cost. Actually – they will never be able to pay their monthly bills. They cannot do so without the assistance of others.
Many may think this to be the correct way of things. A Kollel should indeed be a place of learning and not one to enter "for the sake of business." But what of a genuine Jewish man who wishes to concentrate his efforts on spiritual growth, but lacks the financial means to do so?! Wouldn't it be a loss to all, were this person to spend his life sweeping the street, when he may well be able to offer so much to the world through his learning and teaching? (See "17 Tammuz – What it is… what it can be" for a fascinating story about Rabbi Moshe Feinstein.)
The Kollel student enters the Kollel to have the chance of growing and spending his days involved in learning about important life values – which may well be lacking in the every day world in which we find ourselves. But he does not necessarily keep this information to himself. Being privileged to learn, means he is also privileged to be able to share this with others – those who lack the time and "head-space" to devote to the rigors of what full time learning is really all about. He may also spend time studying to become a Sofer, a Mohel or even a Dayan so that he can assist the community in the years to come. Indeed, it may be that the very Mezuzot you have in your home have been written by someone who lacked the finances to study – but was able to only through generous donations of others – who allowed that Sofer to study in Kollel! It may even be that the rabbi of your community might never have made it to his position without the active support of others who gave him the opportunity to study for many many years in Kollel!
USING MAASER MONEY TO SUPPORT TORAH
"One may give Maaser funds to poor Talmidei Chachamim so they will learn in the merit of one who is sick – that he have a Refuah Sheleimah – or in the merit of one who departed this world – that the Neshamah should have an Aliyah"
(The Laws of Tzedakah & Maaser by Rabbi Shimon Taub citing the Ksav Sofer Yoreh Deah Simon 112)
"One is permitted to use his Maaser funds to buy Sefarim for Yeshivos, shuls, or other institutions where learning takes place as that also constitutes Hachzakas Torah (support of Torah)"
~ The Laws of Tzedakah and Maaser by Rabbi Shimon Taub – citing the Chatam Sofer – Yoreh Deah Simon 245
"There is no greater Mitzvah than to provide holy books to those who study Torah."
Make a donation of any amount to help a Torah scholar purchase books to learn from.
THIS PAGE
This page is devoted to a major project aimed at uniting those who truly want the Torah scholar to succeed in his learning – as much they wish to take part in the opportunity of one day receiving help and guidance from that very same Torah scholar. After all, without those involved in full time Torah, each one of us will lack the opportunity to ask from those who are learned, because none will have had the opportunity to learn properly.
We encourage you to give generously. But more than this, to become a regular supporter to this project. To become a partner! Your money will not be going on paying him for his learning as such. For this, he has no interest. But rather, your money will be going to contribute to his very life – so that he can purchase food for the month, pay his rent, electricity, water and any other necessary bills. In short, you are taking an active part in the very life of this man – and his family – giving him the opportunity to learn what the Torah wants from us all, and to be able to impart this to the rest of us when we need his help.
Become a regular giver so that those involved in learning, may continue this way throughout their lives without the worrying burden of engaging in additional work to earn the very basics to live.
"If there is no flour, there is no Torah" (Pirkei Avot 3:21)
Learning is done by Torah scholars in Jerusalem, "For out of Zion, Torah will go forth, and the word of Hashem from Jerusalem!"
REAL LIVING COSTS
Your money will be going to support a Torah Scholar living in Jerusalem. Should you wish to know the real basic costs involved in living in Israel, including basic rentals, electricity, water etc. and you are ready to become a keen contributor, feel free to be in touch with Reb Eliyahu directly to learn more about the real costs of living in Israel.
If you would like to speak with one of the Torah Scholars in particular – to whom your money will be going, please contact Reb Eliyahu in order to set up a meeting or for contact details.