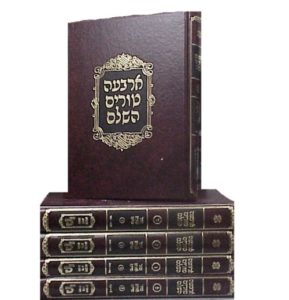 "Chessed Ve'Emet" is a Torah organisation
devoted to teaching the beautiful values of Torah and spirituality to those who thirst to learn and grow…
For those who wish to learn — how to learn…
Schedule a time to learn personally online with Reb Eliyahu
using Skype and webcam – at a convenient time to yourself, learning a Torah book of your choice – and a subject of your choice – progressing at a pace most suitable to you!
We also offer a unique personalised service to those wishing to make Aliyah (immigrate to Israel) and to those who have already made Aliyah needing support
as they go about settling into their new country.
We offer mentoring and support for those in Israel as well as those still overseas!
Become a member of our site – support Torah study – and gain access to our numerous posts
about Torah and also about Aliyah!
---
Please click on one of the buttons below to find out more about what we offer
---