Chessed Ve'Emet is an organisation begun by Rabbi Eliyahu and Shoshanah Shear. We are dedicated to sharing Torah by teaching in-person and online. In addition to our teaching, we have spent years in assisting others – most notably orphans at the time they marry. We have only been able to do this with the help of outside "partners." Torah has always been of the nature of Yissachar and Zevulun – where those who can contribute financially do, and those who are best suited to studying and teaching Torah do that.
On our side, we are only able to continue with your help, as we are centred on the Yissachar way of life. We live a very simple life with the barest of necessities. There is so much we still want to do, including being able to start our own Yeshivah/Kollel and full Torah centre allowing for talmidim to have a place to lodge and a place that provides them with food.
We ask you to become a partner with us by either a once-off "partner amount" or by becoming a regular subscriber by offering a monthly partnership plan. Please feel free to contact us via our contact form for more information. We would be happy to share more of our activities with you.
Thank you. You make the difference in our lives!
NOTE ABOUT PAYPAL: When making a Paypal donation via the buttons below (or on any buttons on this site) – if you are not already registered with Paypal, Paypal may ask you to register with them in order to process the transaction. Paypal is a secure pay site and uses this process in order to maintain further security. Please do not let this stop you from donating. Having a Paypal account will allow you to make further purchases or donations on other sites as well.
PARTNER WITH US IN OTHER WAYS…
SELECT A CAUSE YOU BELIEVE IN AND HELP US IN ANY WAY YOU CAN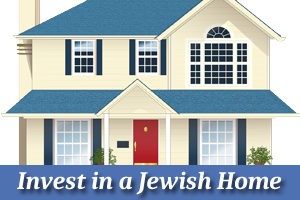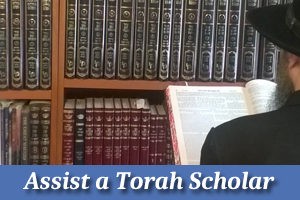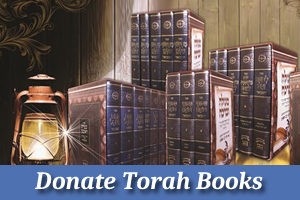 The 8 Levels of Charity According to the Rambam
(in Descending Order – Highest to Lowest Level)
Have you taken a part in one of these ways – today?
The highest level of charity is to assist a fellow Jew to become self-sufficient (to provide for himself) by offering an outright gift to assist him, by offering an interest-free loan, by supporting his business (especially when others are not) and by making him a partner in one's own business. There simply is no level of charity greater than this…
To give anonymously – without the giver knowing to whom the money is going, nor does the recipient know from who it came.
To give – when the giver knows to whom he is giving, though the recipient does not know from whom the money came.
To give – when the giver does not know to whom he is giving – though the recipient knows from whom the money has come.
To give to a poor person directly into his hand – without him having to ask for it.
To give to the poor person directly into his hand – after he has asked.
To give inadequately but with a smiling face
To give unwillingly.
If you would like to help us – please find the best way of giving that will truly help us the most.
Thank you.