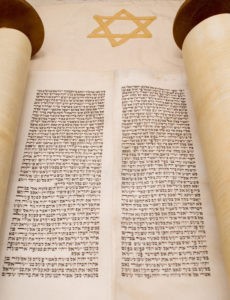 Book your time to learn any area of Torah with Reb Eliyahu today!
Learning is done in-person in Jerusalem – Israel, or online using Skype with webcam!
Teaching is done on a professional basis only.
This is what it's all about:
ADVANTAGES OF LEARNING TOGETHER INCLUDE:
All our learning is text based
We learn from the original source together
Improve your Hebrew
Personalised source sheets that you may need will be provided
Our focus is on growth
You get to learn Torah – and support those who study it too
Learning is done at your pace
We get to talk about so many life matters as well
We learn what's practical
Create a flexible and balanced schedule for each day of the week
ABOUT OUR LEARNING TOGETHER:
Reb Eliyahu enjoys learning Torah – and he loves teaching too! It's wonderful to be able to share the skills needed to learn – from understanding the basic text, and translating the Hebrew and Aramaic as they appear in their original form, to understanding how to think clearly and examine the teachings being studied. Reb Eliyahu is focused on working through each part of the text at whatever pace is necessary. Spending the necessary time on each word and concept helps to understand what's being explained – so that it comes alive and the Torah can now be lived!
Skype offers us the opportunity to see each other (or even a group of up to ten if you have friends who'd like to be a part of the same Shiur!) Many texts are available free online if you don't already have the book, or you can work with your own book too, making notes inside. Torah learning must be stimulating! There must be a positive give and take – and that's what I like to do. If the material is difficult – it's often the student who provides an insight not thought of before – and so we really both stand to gain!
There's so much to learn! The best is to consider how much time you have available, what's closest to your heart and how much time you'd enjoy devoting to the subject of your choice. Select a sefer (book) you feel you'd stand to gain the most from – or speak to Reb Eliyahu about making a decision on selecting the best choice of study for you!
TERMS AND CONDITIONS FOR OUR STUDYING TOGETHER
In order for our study sessions to be successful and in order to avoid Halachic questions "down-the-line", the following points must be pointed out from the beginning:
Your payment for a Torah lesson may be considered in the category of supporting a Torah scholar. In essence this is what you are doing. Not only is there the payment for a service offered (which fulfills the Mitzvah of honesty in business,) but there is the additional advantage of supporting someone wishing to continue the path of studying and teaching Torah. I thank you with much gratitude for your kindness in being a part of that and in allowing me to continue learning and teaching Torah – something most special for me. Your hiring me and paying me honestly gives me the freedom to continue my learning and working towards some honourable goals I have set for myself in my own learning and teaching.
All lessons must be paid for in advance. Regular lessons are payable once a month at the beginning of each month.
Once-off-Sessions should be paid for at least 24 hours in advance. Please understand how important it is for me to know that the session has been officially booked and that my time is set aside – for you. Once-off-Sessions not paid for 24 hours in advance will assumed not booked. Please do not turn up unannounced without payment or assume payment may be made after the shiur.
Sessions in need of cancellation and not cancelled within 24 hours will be billed in full. No returns will be given.
For all other cancellations in good time, please contact us.
All sessions begin at the exact time scheduled. Attending a session late means that the student will lose out on those minutes. They will not be made up.
Our learning time together lasts for the period of one hour.
In the event that Reb Eliyahu is able to offer a discounted rate to a student who can prove their difficulty in paying the full amount – then if the student misses a lesson without cancelling in accordance with the terms and conditions listed here, that student will be required to pay the full non-discounted fee.
Please respect these terms and conditions. It is only by keeping to them that Reb Eliyahu is able to give the most of himself.
Payment can be made directly through my Paypal account.
For those wishing to assist Reb Eliyahu in his study of Torah and those who learn with Reb Eliyahu at a discounted rate – please make a donation via my Paypal account. Please note, while Reb Eliyahu charges for actual lessons, much time is needed to prepare the Shiurim. Those supporting Reb Eliyahu give him the opportunity to spend additional time preparing Shiurim before they are given.
Costs for Shiurim are quoted in Shekels – the main currency of Israel. For those who wish to know the respective cost in their own currency – please make use of a free currency conversion program.
Thank you for understanding and accepting these terms and conditions.
Eliyahu