Eliyahu offers a variety of writing, publication and web design services for those seeking these skills!
His services include:
Writing (for magazines, websites, preparation of books etc.)
Editing others' books
Publishing others' books
Designing covers for books / magazines etc.
Teaching others the skills needed to self-publish their own books
Designing private webpages – allowing the individual and small business to have a web presence of their own
---
SOME HISTORY ABOUT ELIYAHU'S PUBLISHING AND DESIGNING SERVICES
Eliyahu has been involved in editing and publishing for over 20 years. His interest in both editing and publishing began when he was hired to teach at a Jewish school in South Africa. Due to his love for both Torah and working with computers (having taught computers from the age of 10) he would come to combine his talents. The school was then in need of someone to produce a variety of publications for both the students and teachers that would enhance the learning and teaching of Torah – and other subjects. He was given his own computer to work on at the school, and within days (and subsequently the coming weeks and months) he was using every available program and facility to add beauty to much of the activities of the school. The editing and production of the materials and books was most gratifying. With all editing and publishing comes a variety of challenges and tests, but the productions did come out beautifully – and has since then given Eliyahu the encouragement to continue with writing and publishing.
With the addition of the popularity of the Internet in the late 1990's when websites started becoming a norm for everybody who wanted some web presence, Eliyahu also spent time learning more about webdesign. He has created his own sites using Weebly and WordPress, as well as a variety of other "easy" to use programs. He still loves producing websites and so has now combined his love for computers, webdesign and publications, offering the public his services and skills.
Though he is actively involved in Torah teaching, Eliyahu is using his other skills to assist in his own livelihood.
---
---
SOME OF THE BEAUTIFUL PUBLICATIONS DESIGNED BY ELIYAHU THROUGHOUT THE YEARS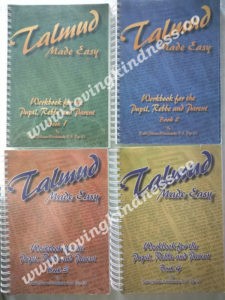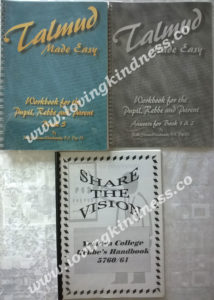 Talmud Made Easy: 5 beautiful Gemara workbooks authored by Rabbi Shlomo Warshawsky. The cover page was designed by Seth Aronstam and the editing and book layout was prepared by Eliyahu. It also included one testbook workbook.
Share the Vision: A comprehensive guide to the activities of the school.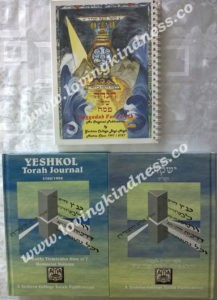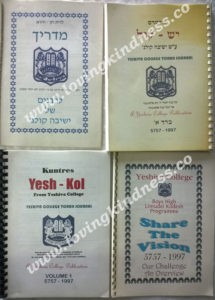 YeshKol: a beautiful publication including both Hebrew and English Torah articles by the rabbis and students. The book was typed and edited by Eliyahu. Cover design was prepared by Eliyahu.
Haggadah: The Haggadah was prepared by the Matric (senior) class. It was edited and put into its final form by Eliyahu. The cover – hand drawn, was designed by one of the Matric students.
Madrich Le'Rabbanim: A beautiful book for the teachers of Torah. It summarised everything pertaining to the year's work by all the teachers that year.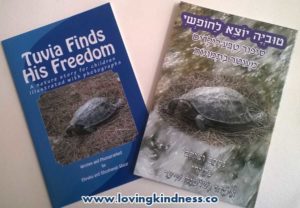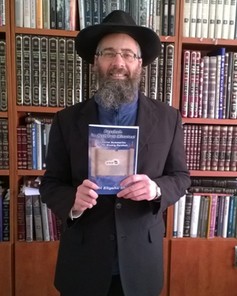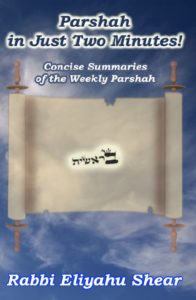 Tuvia Finds His Freedom (in English and Hebrew): Designed and edited by Eliyahu
Parshah in Just Two Minutes! Eliyahu's own book – designed completely by Eliyahu
OUR PUBLICATION SERVICES
Our publication services include preparing your book for printing, and assisting you to self-publish via the variety of online systems available.
We will edit your book
We will prepare your book cover
We will assist in everything necessary to get your final product available for sale!
We will teach you how to go about doing all the above – should you wish to learn how to go from A-Z in publishing your own book!
CONTACT US TODAY – and let us help you get your own book or publication out!
OUR WEBSITE SERVICES
Should you be looking for an attractive website, do contact us to find out what we can offer you in any of these areas. We offer you the opportunity to have a strong web presence.
ADDITIONAL WEB SERVICES
Eliyahu offers assistance in using all the social media such as Facebook and Twitter, as well as assisting you to get a blog up and running – learn how to use Adsense to increase your monthly income, and a variety of other programs.
ELIYAHU'S WRITING SERVICE
Eliyahu loves everything to do with writing, and offers his services to write for your magazine / publication / newspaper.
CONTACT ELIYAHU to find out more about his writing, publication and web services